In May 2021, the Navetty research project unveiled autonomous and electric shuttles in Les Mureaux, France. Supported by partners like the Yvelines Department, EasyMile, Transdev, ArianeGroup, and VEDECOM, these shuttles included an on-board supervisor. However, a significant milestone was reached in early November, as the shuttles transitioned to complete autonomy, operating without human supervisors onboard. This marked a pioneering achievement on a European scale – fully driverless navigation in a complex environment and under normal traffic conditions.
Navetty, backed with a 2.5 million euro investment from the Yvelines department, aimed not only to boost industrial R&D in the region but also to bring these innovations to public roads. Addressing the "last mile problem" in residents' daily commutes was a key objective. The autonomous shuttle service sought to offer efficient connections to future RER EOLE stations, contributing to regional mobility enhancements. Moreover, by linking the aeronautical, technological, and automotive industries, the Yvelines department aimed to reinforce the local economic landscape.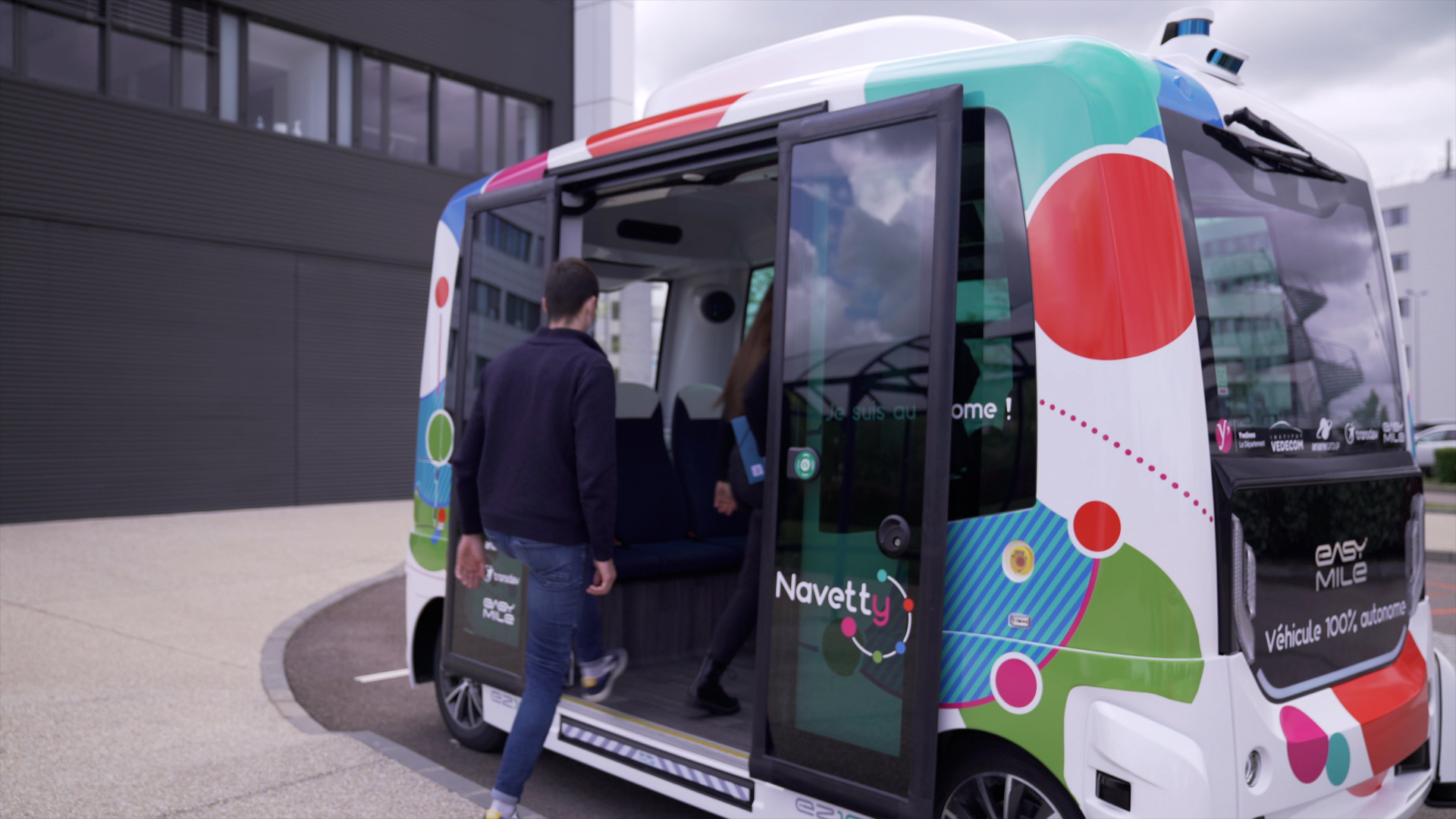 We are proud to have a reliable and relevant service for ArianeGroup employees, on such a complex site and in a totally autonomous way. Autonomous shuttles reinforce the attractiveness of public transport, by offering practical and safe collective mobility solutions. Our technology is ready to be deployed on sites of this scale and other sites will soon follow Ariane's example.
General Manager of EasyMile
Operational since its launch, the pioneering autonomous shuttle service in Yvelines operates in a complex environment. Developed by EasyMile and operated by Transdev, two shuttles traverse routes up to 6.6 km, providing ArianeGroup employees with reliable transportation within the 92-hectare site. Over 50 daily trips have been completed, covering 23,000 kilometers safely. The ArianeGroup site, simulating an urban setting, serves as an ideal testbed for future urban deployment. The shuttles seamlessly navigate shared spaces with pedestrians and vehicles, showcasing their adaptability.