Autonomous material handling
Solving pain points
Logistics processes within factories or logistic centers around the world rely heavily on human manpower to run daily operations up to 24 hours a day, 7 days a week. In the era of intensified and worldwide competition, manufacturers and logistics operators face several challenges:
High operational costs
Indirect costs for losses (production parts/equipment) and damages (infrastructure)
Safety concerns in regard to employee risk exposure during operations
Labor shortage around the world for logistics operations especially qualified drivers
Human Resource Management: time off, sick leave, training etc.
Benefits for cost and operations
EZTow, the electric tow tractor solution for material handling, enables the automation of logistics processes in both indoor and outdoor environments.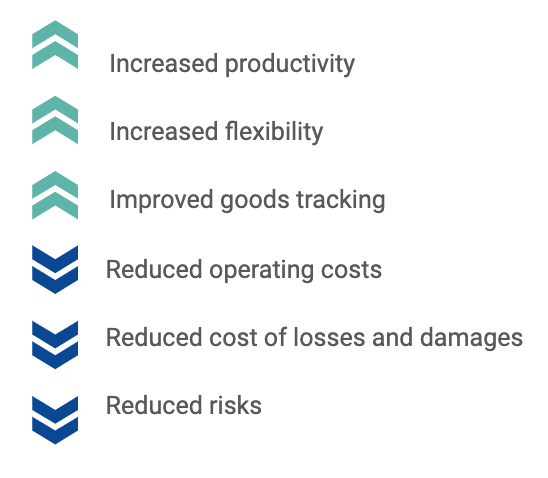 A wide range of uses
Bringing car parts from the warehouse to the assembly line, transporting aircraft parts to the painting hall, supplying packages to the right delivery building in a logistics center and more. EZTow applications are wide and can benefit most of the logistics operations:
Within a private site such as a manufacturing plant or logistics center
Solving airport pain points with autonomous towing in a live and busy environment
Transporting up to 14T of goods on trailers between buildings with outdoor phases in autonomous mode
Operating up to 24 hours a day, 7 days a week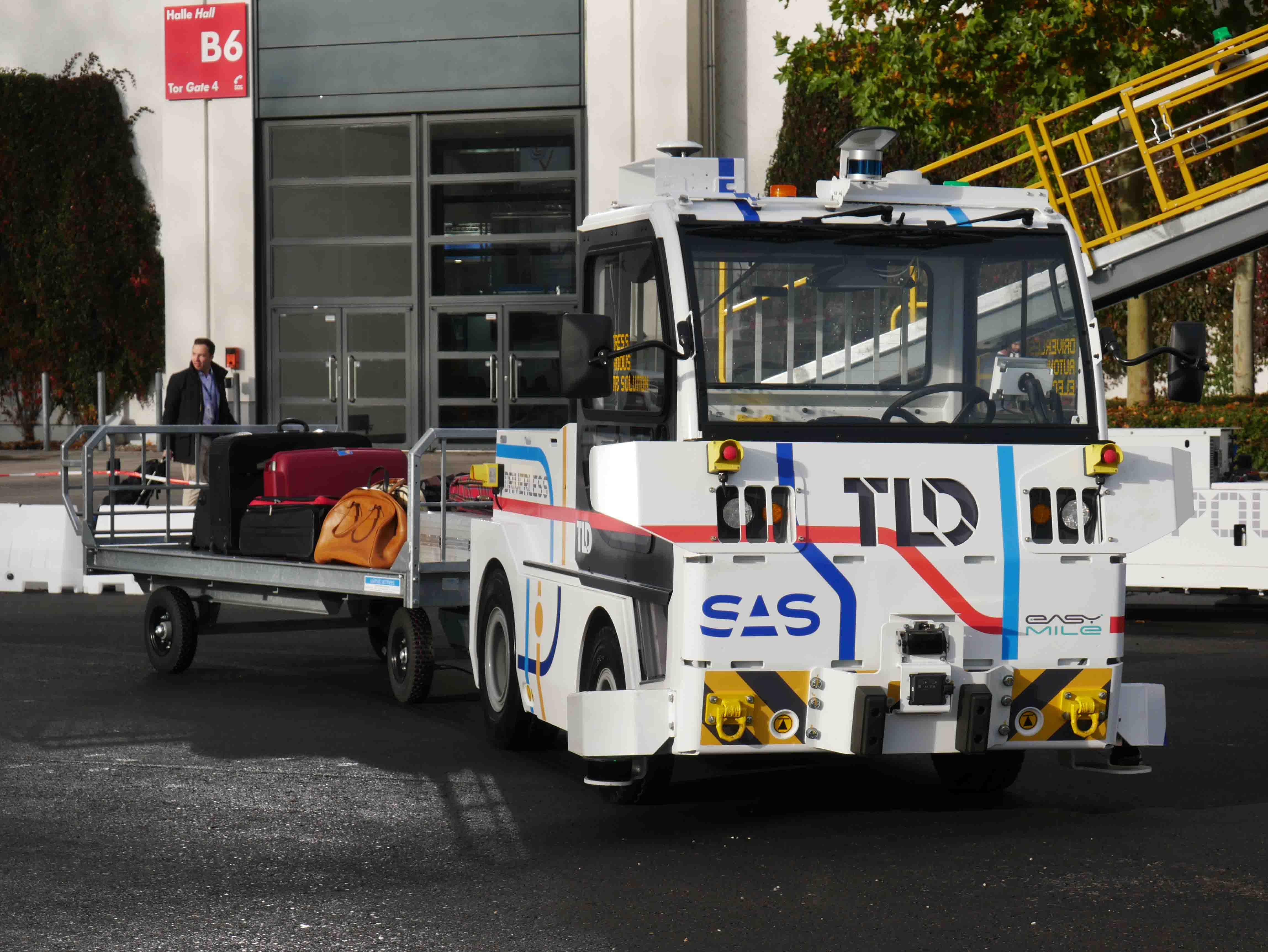 Operations at your fingertips
EasyMile's fleet management system EZFleet enables seamless operations of the EZTow solution. It has been designed to be easily accessible and ready to be integrated into third-party systems (e.g. Warehouse Management System - WMS) through APIs.
Benefits
EZTow marks a new generation of AGVs optimizing logistics operations through cost reduction, productivity increase and higher level of safety. Its technology allows the autonomous tow tractor to cope with various environmental and traffic conditions across indoor/outdoor surroundings, enlarging potential use cases over the level of current AGV solutions. 
Outdoor and indoor logistics are automated, allowing flexible Material Handling
Automated operations become more flexible and less infrastructure-centric (no need for a dedicated infrastructure such as magnetic tape, transponders, reflectors or else) 
Fast and safe operations with a speed of up to 15 km/h in autonomous mode
IFOY Award Winner
EZTow: Best AGV & Intralogistic Solution of the year
The outdoor area is especially a challenge for autonomous vehicles. EZTow closes this gap. It is very well thought out, extremely professionally implemented and enables flexible automation of logistics processes in both indoor and outdoor areas. This literally opens new doors for autonomous transport in intralogistics.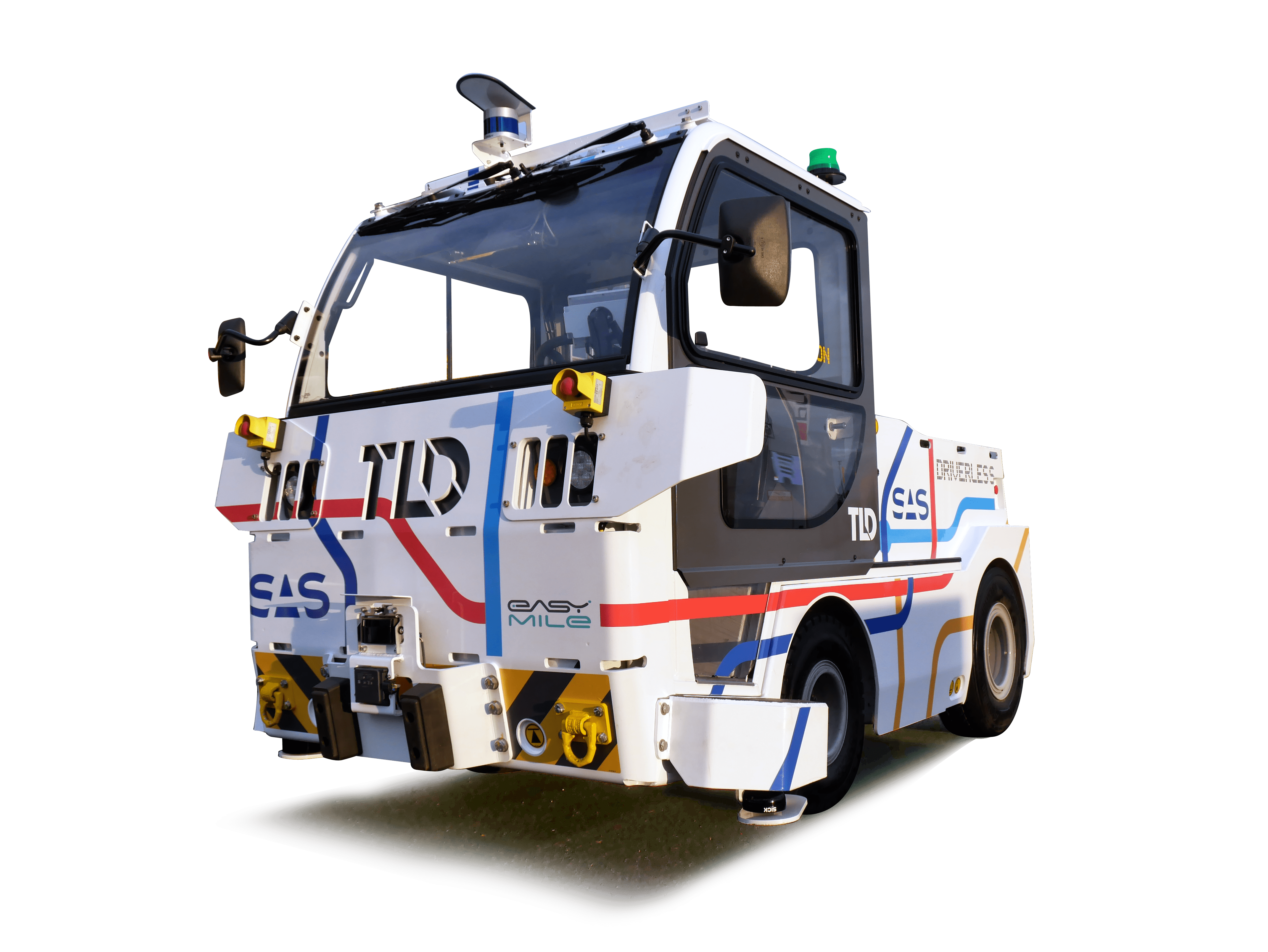 Full service solution
EasyMile delivers a turn-key, full-service solution for material handling operations with EZTow. From project definition to installation, integration and daily operations, we support our customers throughout the process to make integration as seamless as possible with minimum impact on ongoing operations.
Built on a strong partnership
EZTow is the result of collaboration and co-development between TLD, world leader in ground support equipment, and EasyMile. The combination of a robust vehicle platform and EasyMile's proven autonomous technology platform enables the EZTow to automatize Material Handling operations indoor as well as outdoor, a revolution for the market in an industry 4.0.
How autonomous material handling can work for you
Whether you are future-proofing a factory, looking to optimize flows or take your automation across indoors and outdoors our experts can advise on EZTow for your site.