Safety is one of the major challenges of autonomous driving. You must be at safe levels to drive as you would expect in planes and trains. We designed from the start a system that aims at reaching this level of safety. 
Step-by-step approach to safety
EasyMile's committment to safety is reflected in our zero-collision record and clear safety road map from software development to vehicle testing and on-road driving. 
Thanks to our years of real-word deployment globally we have built a step-by-step approach to safety. It allows us to consistently meet customer and regulatory requirements while demonstrating continuous improvement.
This report details how we apply this throughout our technology development, deployment, and validation processes.
First autonomous driving technology company to be quality certified
Safety and risk management are at the heart of everything that EasyMile does – from software development to vehicle testing and on-road deployments; and it is reflected in our track record. It is our first priority. As part of this culture, EasyMile is the first autonomous driving technology company to be ISO9001:2015 certified.
Zero-collision record
Behind our 300+ deployments around the world representing a total of 800,000 miles driven in autonomous mode is a zero-collision record.
A fully-dedicated field services team of high skilled deployment engineers and project managers spread across the globe are also key to this.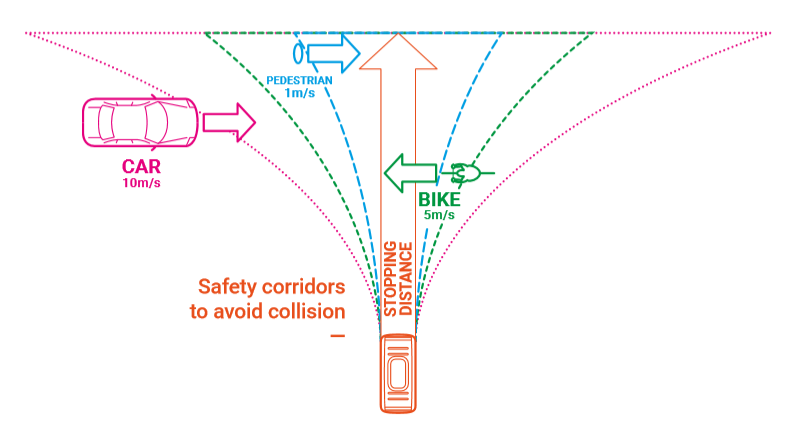 Cybersecurity

Cybersecurity is embedded in every aspect of EasyMile's software, development processes, and validation protocols.
If you think of autonomous vehicles as being equivalent to small, mobile enterprise computing systems, or even as data-centers on wheels, this makes the importance of cybersecurity clear.  We set up various security gates to ensure the integrity of the entire system. 
Our cybersecurity processes and protection technology has been audited by several national and international regulatory bodies.